Profile

come love, see the earth spin,
watch the colors collide.
Free Account
Created on 2011-12-24 04:16:39 (#1238245), last updated 2012-05-06 (281 weeks ago)
6,256 comments received, 8 comments posted
945 Journal Entries, 415 Tags, 0 Memories, 15 Icons

About

Mini Bio
Sade (pronounced) Sha-day / シャーデイ / 샤데이
My name's Sade and i'm 20 years old. I'm pretty
quiet, but I keep everything that I want to say out loud in my head to
prevent me from embarrassing myself. Therefore, I put it into the form
of text, online, so I can embarrass myself behind locked entries! I started learning
Japanese last summer (6/2008), so you might see some "progress
posts"/posts in Japanese (with not-so-great grammar) from time to time.


Photography is my passion,
so you'll see links and photos to my site, or other portfolios that I
adore.

Music I love:
boyz ii men, crystal kay, big bang, m-flo, bi rain, mute math, anberlin, d'angelo, rahsaan patterson, dbsk, lupe fiasco, NEWS, arashi, blackstreet, epik high, braille, ledisi, raphael saadiq, full of harmony, jay'ed, etc.

Random Bit:
For some odd reason, I listen to songs on repeat. A lot. So don't be surprised if you see the same song 7 times in a row on that banner down there. *points*

I pretty much add anyone,
so if you'd like to be added, just comment me! :D


layout by milou_veronica here: http://milou-veronica.livejournal.com/12534.html#cutid1
user info tables by milou_veronica
utada hikaru mood theme by crackified
tablo mood theme by etherealxlolita
dbsk header by xradiostatic scan courtesy of jaejin, texture from bambinainnero
taeyang header by heavensplay
watch the colors, collide.



photography portfolio // last.fm // flickr

revolution takes one step.
http://www.mapthesoul.com
ⓒ banner
ko_koro

i was stamped as tae yang @ :D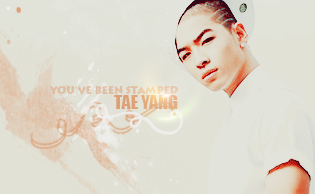 tae yang is my lover ♥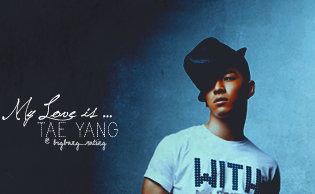 Connect
1989
,
2pm
,
90s r&b
, african-american hair,
african-americans
,
america's next top model
,
anathallo
,
anberlin
,
anti-racism
,
art
, ben chung,
big bang
,
braids
,
cameras
,
caribou coffee
,
chicago
,
christianity
,
christmas
,
copeland
,
dbsk
,
ddr
, december 23, dj kaori,
drums
, f1.4,
full of harmony
,
george winston
,
graphic design
,
hairstyles
, happy emo music,
harry potter
,
html
,
j-pop
,
j-urban
, jabbawockeez,
japan
,
jdramas
,
jesus
,
laughter
,
learning japanese
, looking out of windows,
love
,
mae
,
matsumoto jun
,
mixtapes
,
mizushima hiro
,
music
,
mute math
,
nail polish
,
oguri shun
, out of eden,
pad thai
,
people watching
,
photography
, princess trust,
r&b
,
rain
,
reading
,
relient k
,
scoliosis
,
singing
,
stacie orrico
, starving for clarity,
stencils
,
sufjan stevens
,
sunshine
,
super junior
,
super nintendo
,
tae yang
,
thai iced tea
,
urbandictionary.com
,
日本語
,
동방신기
,
슈퍼주니어

People
[View Entries]

Communities
[View entries]

Feeds
[View Entries]

Subscriptions (0)

Linking
To link to this user, copy this code:
On Dreamwidth:
Elsewhere: